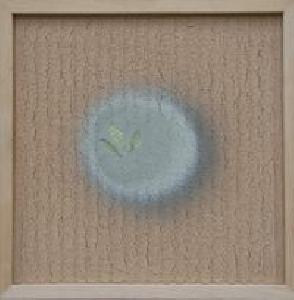 ■
The softest things in the world
arouse at a whim the hardest things in the world.
Those would be water and air.

"A wall is like an empty shell."
I handle soil,
but every expression within it just a trace of water.
Traces of nature are beautiful.
Nature, as it shifts along, goes way beyond our imagination.
世の中で、もっともやわらかいものが
世の中で、もっとも固いものを
思うがままに突き動かす。
それが水であり、空気である。
" 壁は水の抜け殻 "
私は土を扱っているけれど
ここにある表情はすべて、水の痕跡なのだ。
自然の痕跡は美しい。
移りゆく自然は、私たちの想像をはるかに超えている。
■
Man and nature are forever moving in opposite directions.
We've got nature lacking any signs of humanity,
and cityscapes dotted with man-made green.
But what I want is to
keep exploring the tiny area where man and nature overlap.
An expression that's maybe not occidental or oriental,
flashy or plain,
but rather holds all these things inside:
tumbling over into neither, not letting go of one for the other.
My hunch is the future lies beyond, in this direction.
人間と自然は日々、相入れないものになっている。
人の気配の消えた自然と
人工の緑を配置した都市。
しかし私は、
人間と自然がわずかに重なるところを
模索し続けたい。
西洋でも東洋でもなく、
派手でも地味でもない、
両方を内包した表現。
どちらにも傾かず、どちらも手放さない。
きっとその先に、未来がある。
(英訳 ロバート・キャンベル氏)