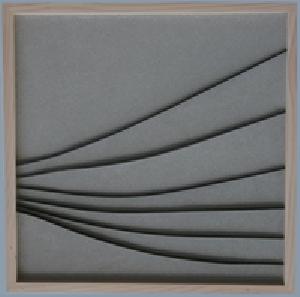 ■
Things made from heated
plastic, glass or concrete
never revert to their original materials,
but always end up as trash.

The walls I make are formed from things
gathered in the hills and rivers and ocean.
A few raw materials get blended into one shape.
But in fact they're only holding hands in a natural way,
bound up with each other.
Which means –
that if someone dissolved the wall into water
and sorted it out by parts,
each of those parts would return as one,
and then, one by one, return themselves to nature.
プラスチック、ガラス、コンクリートなど
熱加工して作られたものは、
素材に戻ることはなく、
いずれゴミになる他はない。
私が作る壁はどれも、野山や、川や海から
あつめたもので作られている。
いくつもの素材が、
混ぜ合わされてひとつの姿になっている。
けれどそれらは、自然な形で手をつなぎ
絡み合っているだけだ。
だから、
壁を水に溶かして分類すれば
またひとつひとつに戻って
戻ったものを元の自然に返すことができる。
■
My earthen walls
are rather vague,
a bit hazy perhaps.
Sometimes they look dim, dark; other times fresh and clear.
What's released from a wall,
you might call it a "gentle sort of energy,"
this reaches beyond the five senses, to seep into your heart.
私の土壁は、
ぼんやりとして、
おぼろげだ。
ある時はほの暗く、ある時は爽やか。
壁から発する何か、
「柔らかなエネルギー」とでも言うべき何かは、
五感を超えて、人の心に染み込んでくる。
(英訳 ロバート・キャンベル氏)